How does nax2cell work?
nax2cell lets you access op2, xdb, odb or rst files just as you would access other common Excel functions, requesting everything from a result file. As easy as =SUM() :)
You can also pick elements in the 3D viewer and take selected results to Excel as formulas.
You use your own code instead of Excel? Go ahead, we like you use our nax2cell libraries!
Use painlessly nax2cell robust functions directly from your Python, C, VB or C# code and save hundreds of hours in hand-made macros accessing results files
Automate tasks
Have you received new Load Cases? Not a problem!

With nax2cell just select a new results file and all your Excel sheets will automatically update in seconds.
Automate your welding or bolted joints or composite parts analysis with your methods and standards to get the most from nax2cell
We train you to master postprocessing automation with nax2cell
Save up to 80% postprocessing time.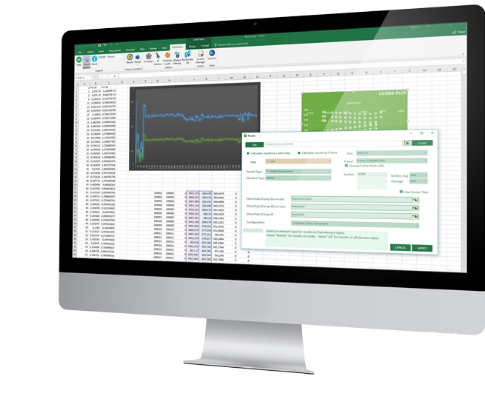 Simplify post processing tasks
Excel integration makes accessing data extremely simple
Avoid having to program tedious macros to extract results
nax2cell is really easily to learn, so you'll benefit from it immediately
With a built in 3D graphic viewer, post processing is even easier. Select on screen and take your data to Excel in a breeze. nax2cell can also be used as a standalone viewer, saving you the cost of licensing other viewers.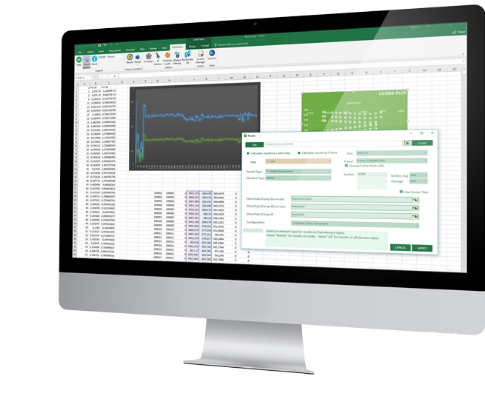 ESA (European Space Agency) is backing Idaero solutions through ESA BIC Madrid Region.
The contract of one of the developers is subject to funding from EMPLEA 2016, from the National Programme for Talent Promotion and Employability, included in National Plan for Scientific Investigation, Technological and Innovation 2013-2016, from the Ministry of Economy and Competitiveness.
This project has received funding from the European Union's Horizon 2020 research and innovation programme under grant agreement No 728569.